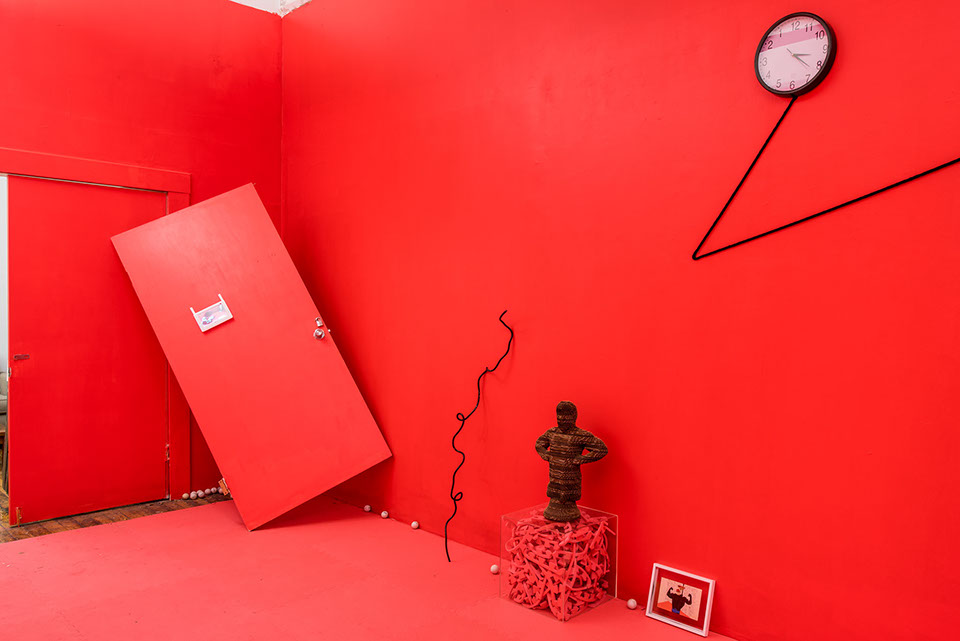 Collaboration with Lior Tamim
Photography by: Roy Rochlin
Lior Tamim decided he wanted to become a body builder as a form of art.
He asked a few artists to collaborate with him requesting they make art using his body as material.
The sculpture is a 3D scan of Lior connected to a chess piece. It is built out of layers of cardboard. They are glowed together in a form that the viewer can see through parts of the layers.
The sculpture is 21" high and 8" wide.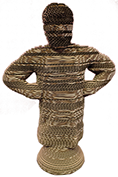 First I 3D scanned Lior's body, using Kinect for the 3D scanner and Skanect for the program to receive all the data and build the 3D model. Then I designed the piece, connecting the body to a chess piece using Meshmixer. I then exported the model using 123D Make, and laser cut all the pieces, and glowed them all together.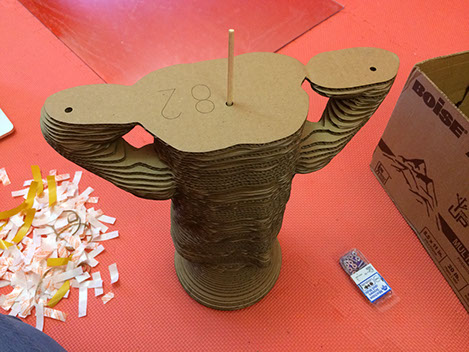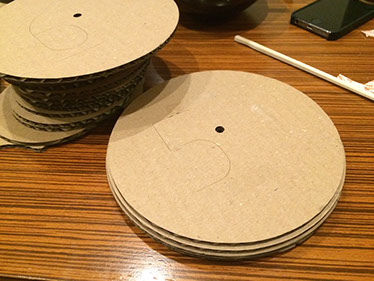 © Talya Stein - all rights reserved